Note: some of the older newsletters contain old phone numbers.  Please refer to SALS' contact page for current contact information.
39 posts found, showing 10 per page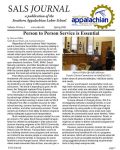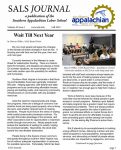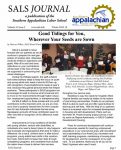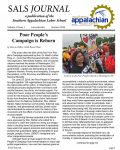 Newsletter
SALS
September 5, 2018
SALS News Summer 2018
Fifty years after the birth of the first Poor People's Campaign espoused by Rev. Dr. Martin Luther King, Jr., more than fifty thousand activists, community organizers, faith-based leaders, and concerned citizens marched the streets of Washington, D.C.
More
Tagged:
AmeriCorps
,
Community service
,
Housing
,
YouthBuild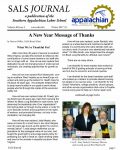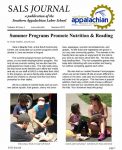 Newsletter
SALS
August 7, 2017
SALS Journal, Summer 2017
Summer Programs Promote Nutrition & Reading, Sacrifice for Survival, Director's Report, Changing Lives One Rehab At A Time, SALS YouthBuild Graduation, and more.
More
Tagged:
Community service
,
Health
,
Volunteers
,
YouthBuild